1:20.3 scale Sintra Track Side Building


Photos by Dan Stuettgen​​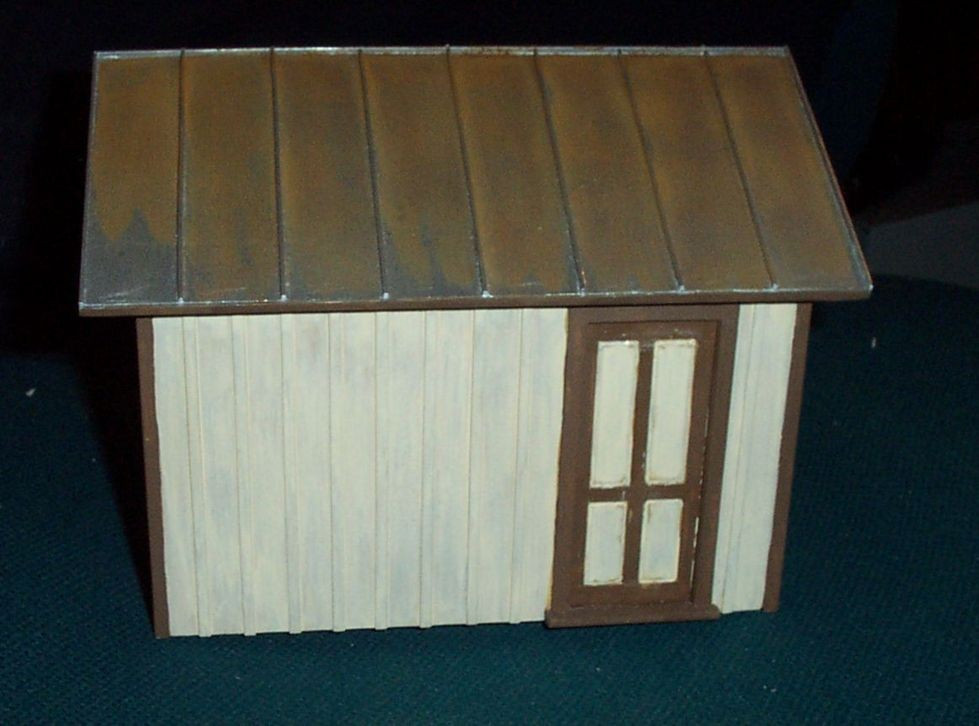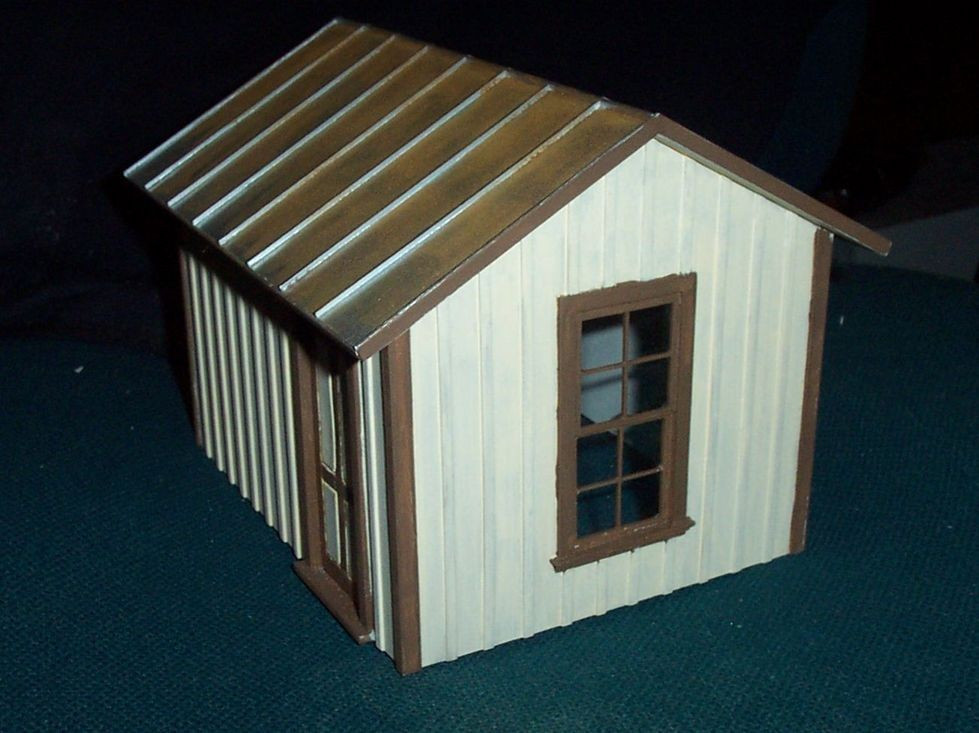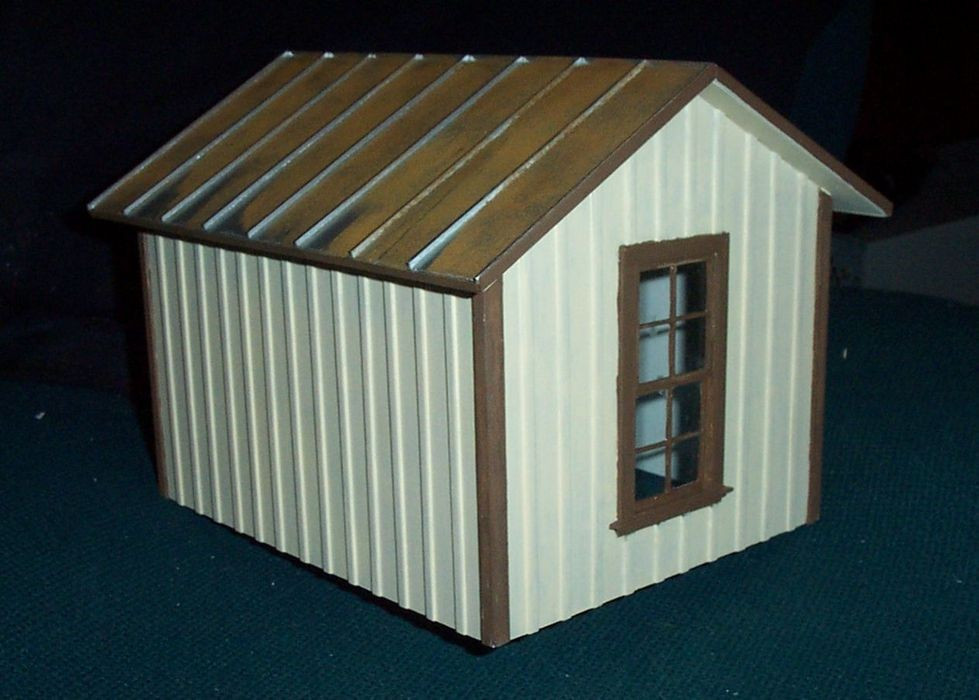 Standing seam roof was painted with Krylon Aluminum paint and while still wet, rust power was added to create the rusted effect.
Track side building made from 1/8" thick Sintra and Styrene. Windows and door are home made resin castings.
Building was painted with Poly-S D&RGW cream color and D&RGW building brown

.
Inside showing Window and door castings and applied battons. Entire building was assembled using Gorilla Super Glue.
This building was originally built for my outdoor garden railroad and had been outside in the Texas weather for 4 years and showed no sign of deteriation.